So just who is Sarah Kate?
Well, that would be me! You may have already guessed that I have a story to tell... much of this story is about my battle with chronic illness.
Condensing my medical history into few words is not easy, but here are the basics: It is believed that I have mitochondrial disease, a genetic problem which resulted in a multi-system effect on my body. I have a rare hematological disease called Hemophagocytic Lymphohistiocytosis (which mercifully has an acronym, HLH). My GI system has been hit in the form of digestive tract paralysis. A chronic neurological condition called Reflex Sympathetic Dystrophy or Complex Regional Pain Syndrome (RSD or CRPS) causes me to have constant, excruciating pain, and it makes the symptoms of these various other conditions hurt way more than they should. RSD has also caused dystonia, leaving me unable to use my arms. You can read a more comprehensive account of my medical journey by clicking here.
But hold on just a second!
While all of that sounds pretty dreary, I have great hope in the love of Jesus Christ. He has given me the strength that I need to take on this battle. I have been blessed with an optimistic outlook, allowing me to find joy even in the simplest things. I have a tendency to be silly, and I refuse to let my illness define me. Let the fun shine through!
I am blessed with an amazing family.
We clean up pretty nicely, no? If you follow this blog you will soon be privy to our often kooky stories. Our idea of a wild and crazy night is a fiesta with homemade chimichangas, a piñata, and a Ricky Martin album. So don't be too shocked by our uproarious antics.
My sister, Krista, and my brother-in-law, Tim, have a Labradoodle.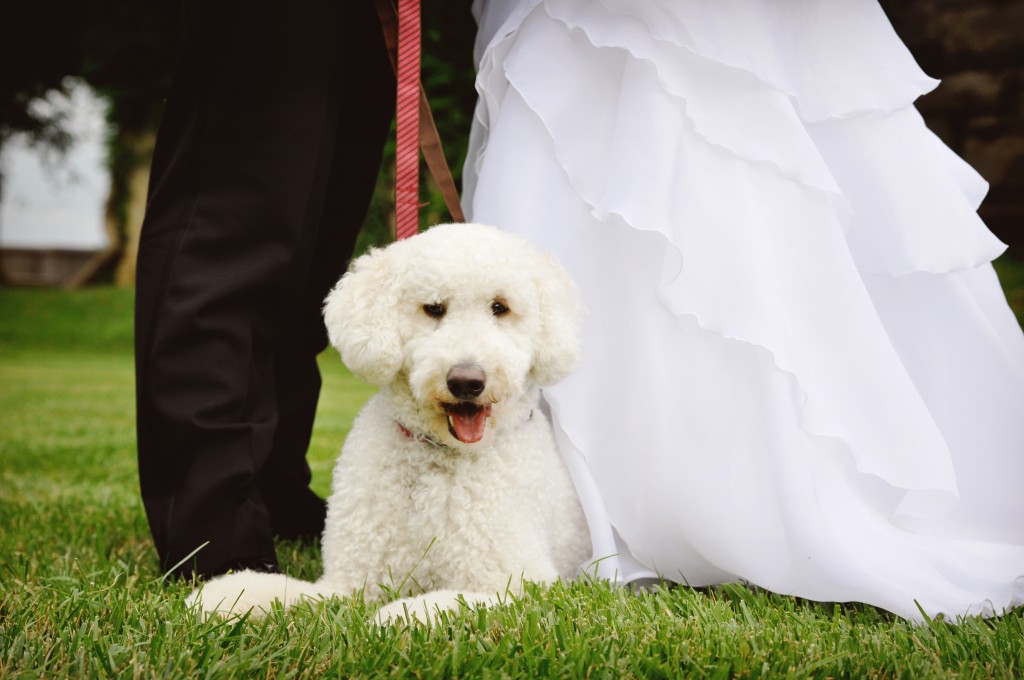 Lulu is sweet and gentle, just like a lamb. Her personality is the mirror image of my sister's disposition. Why is it that pets so often take on the traits of their humans?
And this little cutie?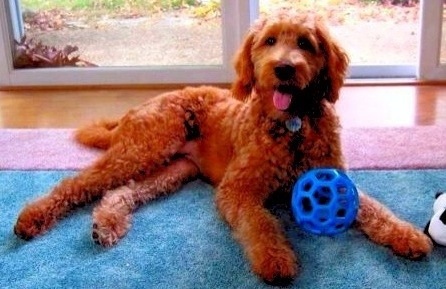 This is my Double Doodle, Alice Eloise! I have trained her to be my service dog, but she goes so beyond that title! She is my pride and joy, my constant companion, the best friend a girl could have! And her personality is very much like my own... Sugar and spice. Loving as can be, and spunky to boot!
Still curious? Since I launched this blog on my 22nd birthday, here are 22 facts about yours truly!
When I was born, I was in such a hurry to arrive on the scene that my doctor had to leave the barber's chair mid-haircut. Today my zest for life is as strong as ever.

When I was 1, my sister declared that "she wouldn't sell me for a zillion dollars". I am quite glad of this. You see, we have grown to be such great friends, it really would have been a shame if she had sold me to a band of gypsies.

When I was 2, my unique sense of fashion began to take form, as is documented in photographs. I continue to embrace my quirkiness to this day.

When I was 3, my mom wrote in our yearly Christmas card, "She is a silly interesting little person. When she grows up she would like to be a dog, and her favorite movie is 'Snow White and the Seven Dorks'". Not too much has changed.

When I was 4, my parents instructed me not to kiss boys at preschool. After careful consideration, I decided it was okay to kiss boys on the playground, and proceeded to do so.

When I was 5, I began going to Lutheran school. Kissing was not tolerated.

When I was 6, I went to a football game with my Aunt Janet. She gave me my first full-sized candy bar, resulting in outrageous hyperactivity. We had to leave the game at half time so that I could burn off my energy elsewhere. It was also my last full-sized candy bar.

When I was 7, I went horseback riding for the first time, the beginning of a passion.

When I was 8, in the first week of third grade I learned that I loved to write.

Until I was 9, I barked like a dog. Concerned that as I grew this habit would stop being adorable and start being strange, my parents finally got me a dog in hopes that I would quit barking. Their effort was a success.

When I was 10, my favorite television show was "I Love Lucy". That year I was convinced that I would strike it big in show business.

When I was 11, I discovered that I loved going away to camp.

When I was 12, I thought that

William Hung

was really something. I was given his album, titled "Inspiration", for my 12th birthday. Inspirational, indeed.

When I was 13, I began dancing en pointe. I stopped dancing en pointe when I sprained my ankle and developed RSD, also when I was 13.

When I was 14, I began transforming my bedroom into a resplendent, festive, cozy, happy little wonderland at Christmastime. This is now an annual tradition.

When I was 15, I discovered Audrey Hepburn movies. I have wanted to be named Sabrina ever since. (Feel free to indulge me and call me by my chosen name!)

When I was 16, my family and I traveled to Washington to purchase my very own hyperbaric oxygen chamber. And to think, some kids only get a car. I named the chamber

Dawson

after an adorable alpaca that I met on the trip! In the past hyperbaric oxygen treatments have helped lessen the severity of some of my pain.

When I was 17, I went swimming every single morning. At the health club I met a few elderly gentlemen... I was the young whippersnapper of the group. Their kindness and wisdom touched my heart in a special way, sparking friendships that continue to this day.

When I was 18, I had a really exciting ambulance ride. I flirted with the ambulance drivers and told them to play "any music I could jam to". It was like a party bus!

When I was 19, I developed a crush on

Darrin Stephens

. At first it's hard to see past all that grease in his hair, but once you get to know him...

When I was 20, I met my darling little Double Doodle, Alice Eloise. I named her after Alice in Wonderland. My inquisitive little pup certainly lives up to her namesake... Curiouser and Curiouser!

When I was 21, I decided that I wanted to visit Villa Villekulla, Pippi Longstocking's home in Sweden. I have yet to earn the funds needed to accomplish this venture.
And one extra fact to grow on!
I am now 22 years old! I collect hobbies: cooking, sewing, gardening, and training my soon-to-be service dog are my favorites. Disney movies are an essential component of entertainment for me. I dream of rehabilitating lions in Africa someday. My favorite song is "Baby It's Cold Outside". I find flowers to be miraculous. I love having my big sister over for slumber parties. I hope that someday my stomach functions properly, because I have a constant hankering for a blueberry muffin. I still like boys plenty. Tea parties are my social gathering of choice. My favorite color is Tiffany blue. I have a mild addiction to candles and nail polish. I quite enjoy talking, and occasionally I catch myself jibber-jabbing. (Was this more than 22 facts?) If you ask me, being normal is overrated. I'm fairly positive that I have the best friends and family one could imagine.
AND I LOVE LIFE!