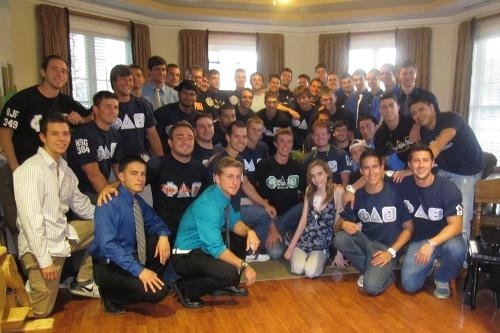 But as I promised, I do have a point. This past week Tiffany returned home from school and stopped by my house for a visit. As if this wasn't enough of a delight, a few minutes after Tiffany arrived, the doorbell rang. And who should I find on the front porch but my dear friend from Florida, Eric?! It was such a charming surprise. I had such a lovely week getting to spend time with my sweet friends.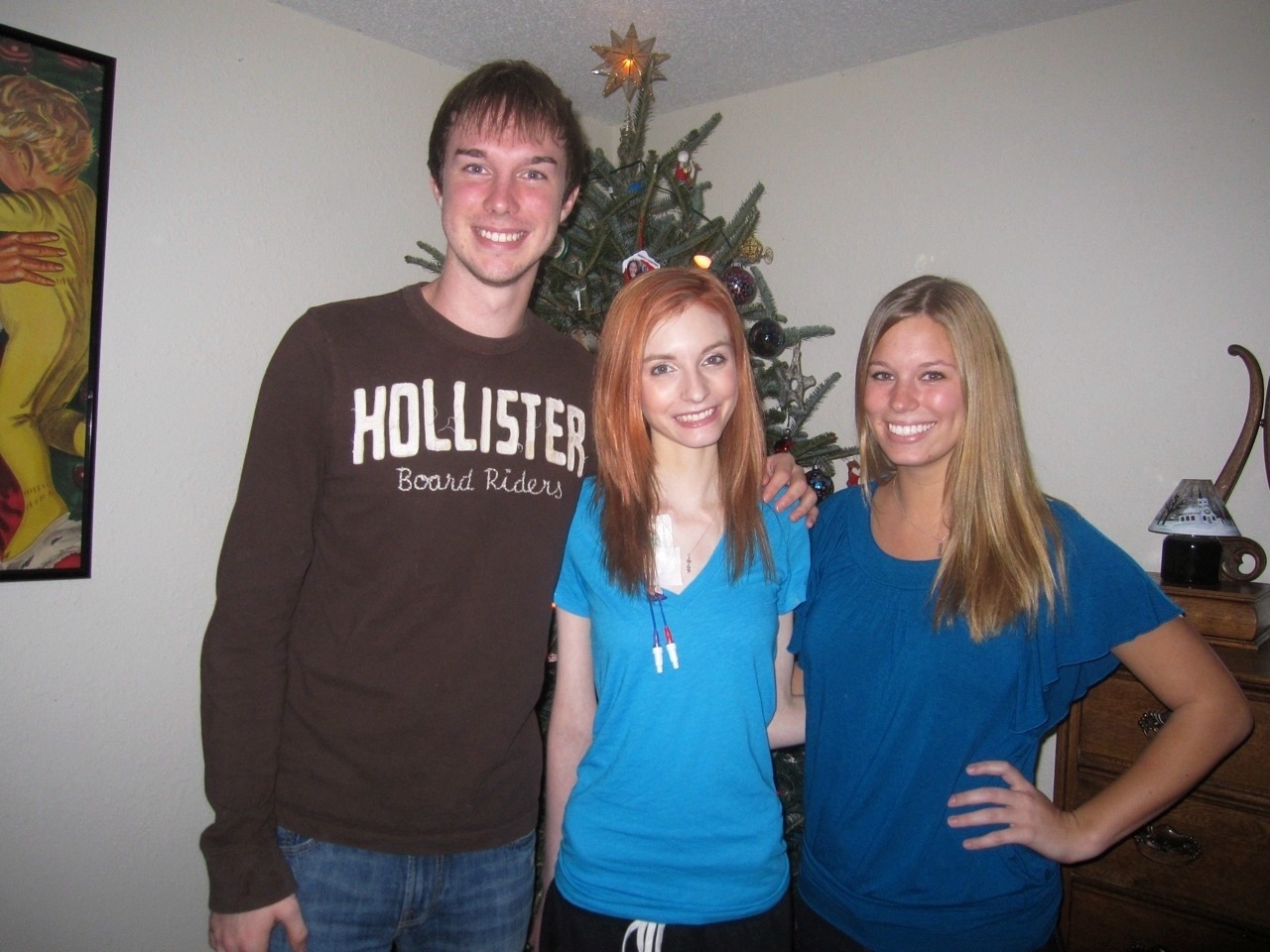 Can you believe that Christmas is only one week away? I have Alice Eloise all pumped up for her first Christmas! My decorating is finally complete, and my bedroom is decked out in it's Christmasy best! And I have wrapped up all of my surprise gift projects. So now I can just sit back and relax... Except for the approximately one thousand and one other things I have left to accomplish! But they are all delightfully Christmasy duties, so merry I shall be!

December 18, 2011 Every once in a while I have a particularly out of the ordinary week, and this has been one of them! Let's review, shall we? To begin, on Monday I had an appointment with my GI doctor, Dr. Rubin, in St. Louis. She is a very kind and intelligent doctor. She orders my total parenteral nutrition (TPN) and follows all of the results from my blood work to determine whether or not my TPN formula needs to be altered. The problem that we are running into is that I have not been able to gain any weight. Because of this, it could be very difficult for me to receive adequate treatment for my HLH. The doctors don't think that my body is strong enough to handle chemotherapy at the state I am in right now. So why not just add more calories to my TPN? Well, TPN is wonderful in that it provides nutrition to patients who cannot eat orally or be tube fed, but it is risky in that it can be damaging to the liver. Because of my HLH, my liver function counts are already high, which is not a good thing. So adding more calories to my TPN could be dangerous. Ideally I would be able to have a J-tube, a special feeding tube that delivers nutrition into the jejunum rather than the stomach. However, there is concern that the surgery would cause complications, and that I would not tolerate feeds because of my intestinal dysmotility. So we find ourselves facing a tricky paradox. I am not at all sure what the best thing to do is. I guess that means that the best thing for me to be doing is asking God for guidance and comfort in the decisions that need to be made! We also had a surprise last minute conference call with my hematologist/oncologist in Cincinnati. There was not too much to report except that the last results of my genetic HLH testing have returned. All tests were negative. But as I mentioned in my last post, there are causes of familial HLH for which there is no testing available. HLH can be triggered by viruses, so this may be a factor in my case. Additionally we are all anxiously awaiting the results of my mitochondrial genetic testing, as this may give us some insight as to why I have HLH, among other things. The testing is very complex, and we don't expect the results for yet a few more months! But in the meantime, the hematologist/oncologist in Cincinnati requested that we contact them immediately when I have my next flare, as there is specific testing that can be done at that time that may provide helpful information. Unfortunately my liver counts are trending upward. This is particularly concerning to me as this was the first sign that something was wrong prior to each of my previous HLH flares. I have been feeling the way that I do when I am about to flare as well... A strange sort of sick feeling that is different from my everyday pain. At this point there is no sense in worrying, though, as there is nothing I can do about it. And this is where distraction can be quite advantageous! Allow me to tell a quick story, I promise there is a point. Exactly a year ago from tomorrow, I departed on a trip to Orlando, Florida, in order to receive hyperbaric oxygen treatments and to be near my GI doctor who had recently moved. Wait, leaving home a mere six days before Christmas?! No way! Clearly I was not at all pleased to spend Christmas away from Krista, Tim, and Lulu. But of course Christmas was still a wondrous day, as it always is, and, overall, my trip to Florida ended up being a lovely experience for me. I was in Orlando for three and a half months, and I made so many friends who hold very special places in my heart. Tiffany, one of my very best friends since grade school, goes to school at University of Central Florida. One evening during my last week in Florida, Tiffany's friend, Eric, who had spent an afternoon with me a couple weeks earlier, surprised me with a visit at the Ronald McDonald House, along with more than sixty of his fraternity brothers! If you take a peek at my photos, I posted a picture of myself with all of the boys. The kind (and, incidentally, CUTE!) gentlemen serenaded me with a couple of my favorite songs, and presented me with a lavalier bearing the letters of Phi Delta Theta. In Greek life, lavaliering holds a special significance, as the presentation of a lavalier is often the precursor to proposal of marriage. It was one of the happiest occasions of my life! You see, I am rather fond of boys!